Wheel, Shaft & Motor Replacement
Industrial Fan Motor Replacement Service in Chicago
Mechanical Vibration & Balancing Services, Inc proudly services mechanical draft fans, housings, and related equipment throughout the Chicagoland area. Contact us today for service on compressors, motors, hubs, shafts, bearings, controllers, and more. 
Fan Wheel, Shaft, and Motor Replacement Service.
Our repair and replacement service typically includes the following:
Spare Impellers & Components
Damper Repair/Replacement
Shaft Replacement
Housing Repair & Replacement
Complete Rotor Repair/Rebuild
Motor Repair & Replacement
Blade & Scroll Liners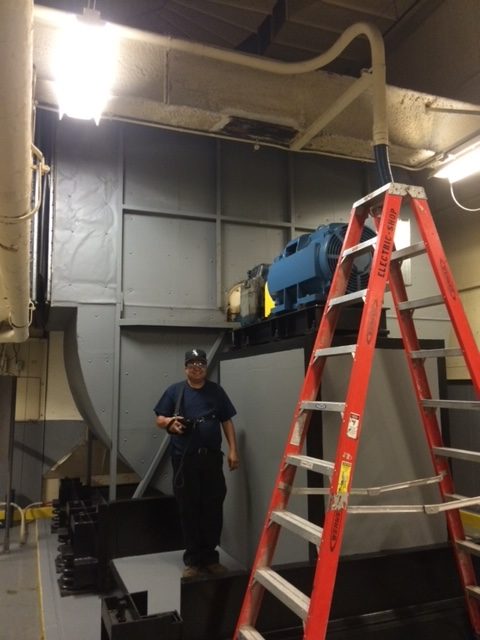 Here are some of the benefits of industrial fan engineering and rebuilding:
Increased efficiency: By repairing or rebuilding an industrial fan's shafts, wheels, or motors, you can improve its overall efficiency and save money on energy costs.
Increased safety: A well-maintained fan is less likely to fail, which can help to prevent accidents.
Increased uptime: our services are designed to help improve your building's overall productivity.
At MVB, we would be happy to work with you. to develop a customized solution that meets your specific needs to ensure the optimal performance of your equipment. Our services are available throughout Chicago and Northern Illinois.
Address
650 W. Grand Ave, Unit 303, Elmhurst, Illinois 60126