Mechanical Vibration & Balancing Services, Inc
MVB
Committed to helping you run your building more efficiently with less down time.
Vibration Analysis & Monitoring
Reduce downtime with proactive vibration analysis and ongoing monitoring service from MBV, Inc.
Rebuild & Replacement Service
In the event of problem detection or machine failure, rest assured that our team can rebuild and replace any components. 
24 Hour Emergency Service
Experiencing catastrophic system failure? Fret not; our technicians are available for emergency service 24/7. 
Our vibration analysis services are suitable for a wide range of industries, including manufacturing, power generation, transportation, and many others. 
Our highly experienced team of technicians uses the latest laser alignment technology to provide precise and accurate alignment of your machine couplings and shafts. 
If your equipment requires Dynamic Balancing, our team can perform this service at our shop, or out in the field and. your location. Contact us today to learn more.
Our highly trained team of technicians and mechanics can perform repair and replacement services for wheels, shafts, bearings and motors.
AT MVB, Inc, we have the equipment and team necessary to tackle all your fan engineering, rebuilding, and replacement needs.
Contact us today to learn more about our industrial and commercial start-up service that acts to ensure any new machinery is installed and operating properly.
Our vibration condition monitoring collects vibration data from your rotating equipment and analyses it for signs of misalignment, wear, and poor efficiency.
Our team will develop the plans, mount the sensors, connect the sensors to our monitoring systems, and configure the system by setting up alarms and notifications. Contact us now to learn more.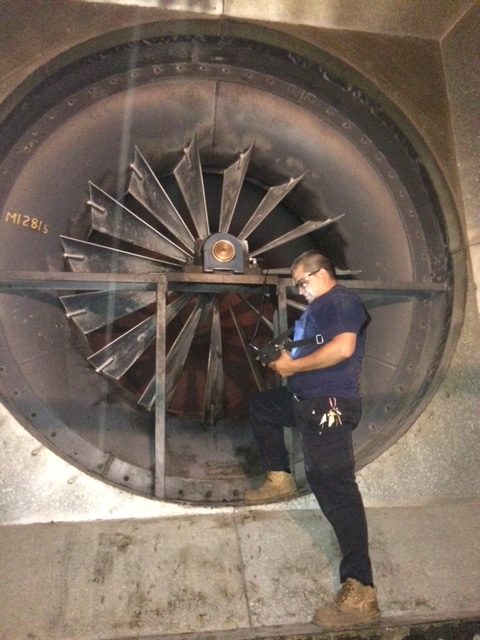 About Us
Experience | Expertise | Reliability
MVB Services is committed to helping you run your building more efficiently with less downtime. We offer 24-hour emergency service throughout Chicago and Northern Illinois. Call us today to learn more:
630-530-0353
Commercial & Multi-Tenant Properties
Hospitals & Medial Facilities
Universities & Municipalalities
Get In Touch
Get In Touch
At MVB, we would be happy to work with you. to develop a customized solution that meets your specific needs to ensure the optimal performance of your equipment. Our services are available throughout Chicago and Northern Illinois.
Address
650 W. Grand Ave, Unit 303, Elmhurst, Illinois 60126